■Vision:To be a world-class logistics company with international competitiveness and services.
■Core Strategy:Focusing on the innovation of global supply chain.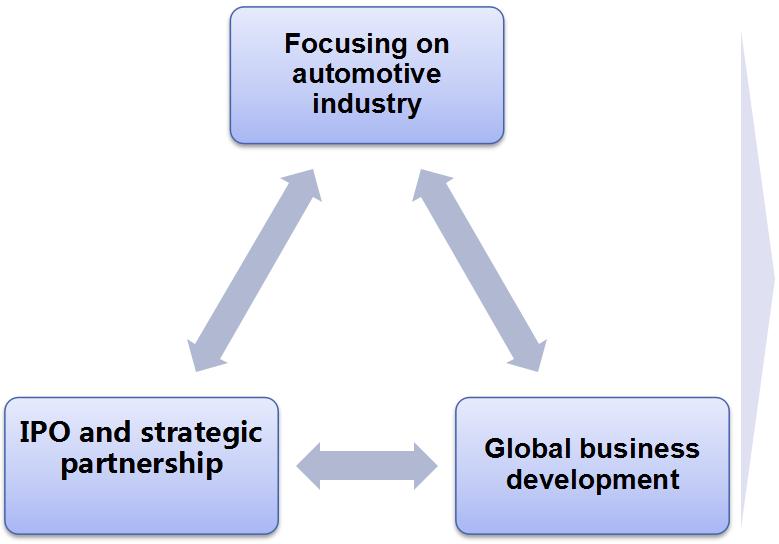 ●Ro-Ro Shipping is the main and core business of CDC, the Spare Parts Logistics can provide integrated logistic service for automobile industry chain, it also provides cash flow to support shipping and return to the shareholders

●In 2020, achieving 10 Billion RMB turnover, and top 3 in the segment market.
●Setup the competence for each business divisions. The CKD packaging and container management business will become the market leader. The CAELOP and Ro-Ro operation will have the international competitiveness.
●Cross-culture & professional team with international view