The Strategic business - CKD Packaging. Based on Chery, utilizing the workers and packing material, optimizing the cost by scale sourcing and design, expanding the clients network.
■ Service Details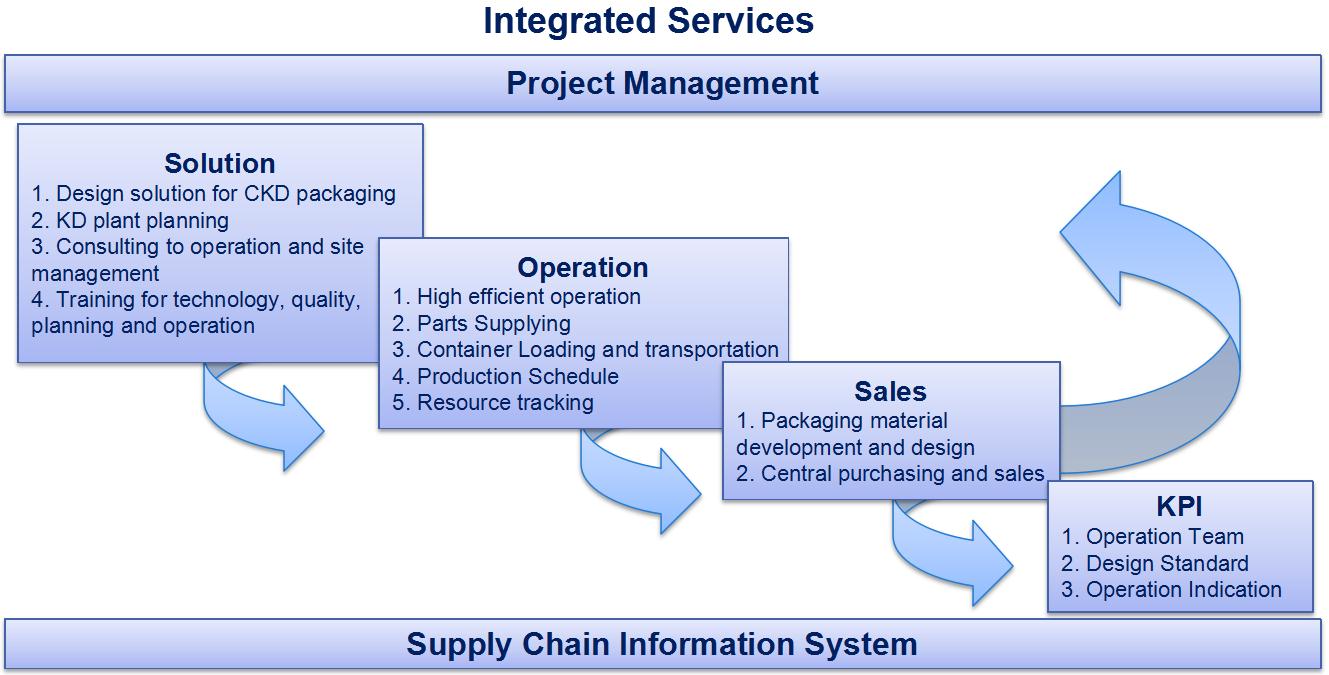 ■ Business Process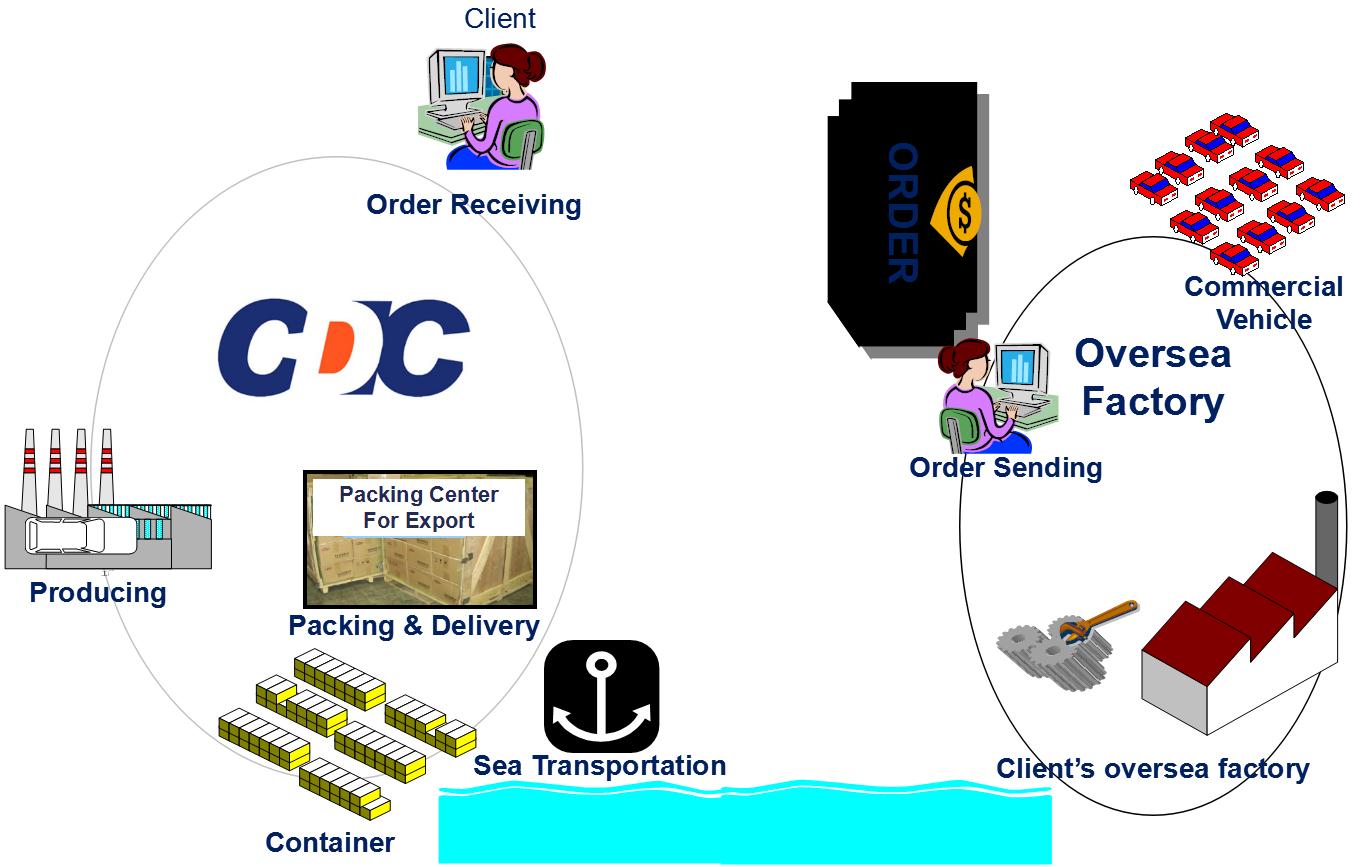 ■ Cross-Dock based on major port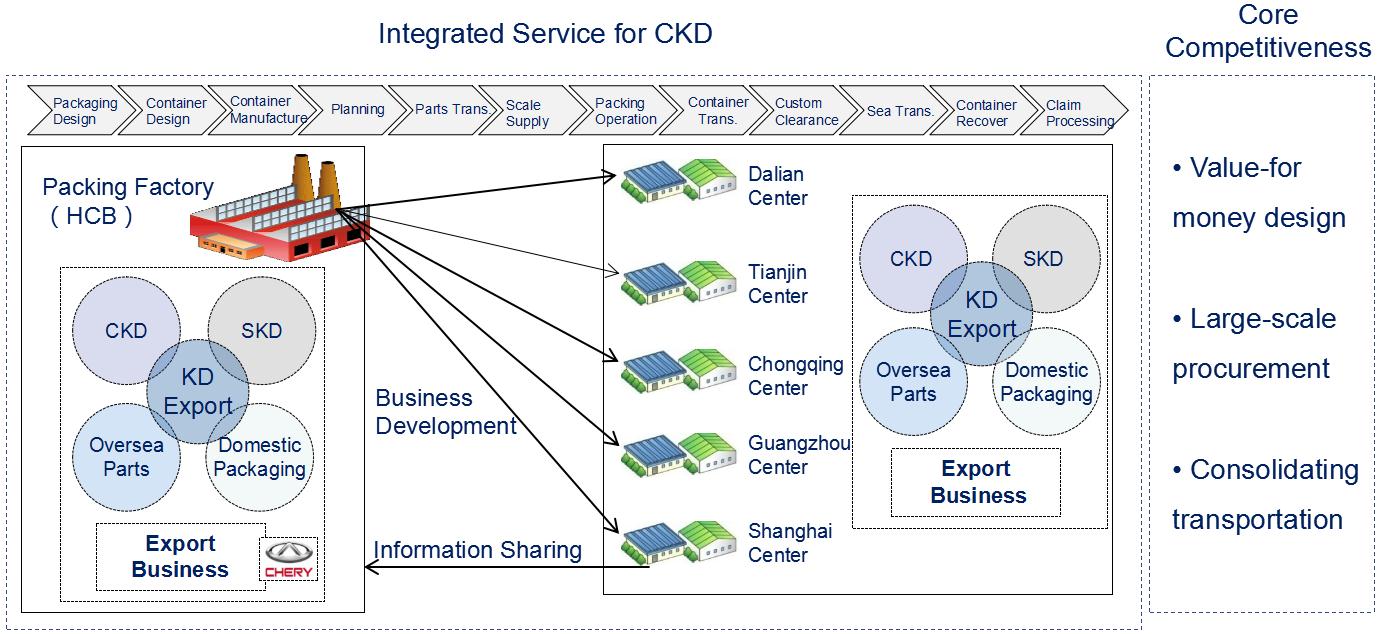 Reduce 10%-15% total cost to become the leading service provider in automotive industry.